New version! New items! More fun!!!
The Cursed Palace is finally here!!! In the new version, we'll have more fantastic items available for purchase in the Item Mall. There are so many new items to see, you should go check out the Item Mall now just to see all the changes! 4 new items will be available in the Item Mall starting from May 19th.
Strengthen Pack
(on sale until May 31st)
Raises 1 pet ability point after use. 2 items from the pack can be compounded. Cannot be traded.

Players can double click the
Strengthen Pack
on the shelf to check all the items.
How to Use1.
Double click on the Strengthen Pack to get the item randomly
2.
Choose the pet whose ability you want to adjust. Double click on the corresponding item to add 1 ability point to the pet permanently.
3.
2 items from the pack can be compounded into 1 random item.
Pet Lethe Scroll
(on sale until May 31st)
Resets a pet's ability point (pet's Level 20+). It's one of the best items available to improve your pet's power quickly.
How to use?1.
Chose the pet whose point you want to reset. Pet's must be at least Level 20.
2.
Double click on the Pet Lethe Scroll and choose the pet's attribute you want to change, then the system will reset 1 point for you to add to another attribute. Is it a miracle? Nope, but it's pretty darn close! Come and try it out today!
Note:
One Pet Lethe Scroll can only change 1 pet's attribute point.
For more info about the Pet Lethe Scroll please click here.
Bamboo Dragonfly
Used for teleporting. Can be traded.

Just click to be teleported anywhere in the game world you like!
How to use1.
Double click on the scroll to bring up the world map, then choose a location on the map to be instantly teleported there.
2.
Can be used 1 time.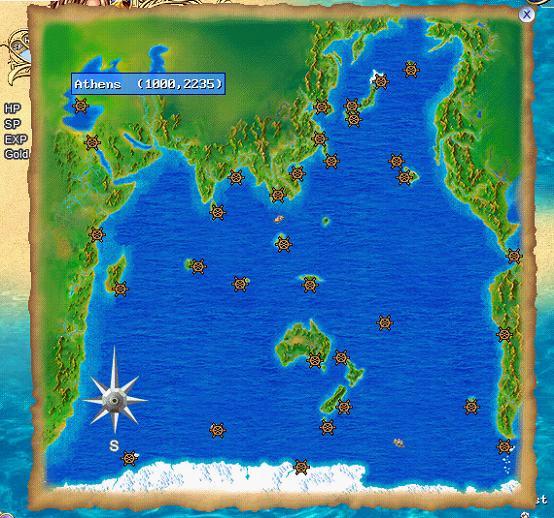 Memory Crystal
Records 1 additional location. Use together with the GPS. Can be traded.

How to Use1.
Players need to have a Normal GPS first.
2.
Double click the Memory Crystal to change the Normal GPS into an Advanced GPS. The Memory Crystal will disappear after use.
3.
Advanced GPS can record 1 more location than the Normal GPS.
The WLO Team
05-19-2009
http://wl.igg.com/news/newscontent.php?aid=2293

_________________
**The important thing is this: To be able at any moment to sacrifice what we are for what we could become. - Charles Dubois**

**It is impossible for a man to learn what he thinks he already knows. - Epictetus**

***Fire Warrior Lv 86/Water Mage Support-Warrior Lv 106/Earth Warrior-Mage Support Lv 38***

Maery

Mod





Number of posts

: 129


Age

: 36


Registration date :

2009-01-07

Character sheet
Experience:


(1000/1000)


Health:


(200/200)


Element: Fire


Similar topics
---
Permissions in this forum:
You
cannot
reply to topics in this forum